A Family Dentist You Can Trust
Comprehensive oral health care is within your reach at Monterey Dental Care. Our highly competent family dentists have extensive experience and knowledge in sedation dentistry, cosmetic dentistry, dental implants, and Invisalign. Stop by one of our two offices in Watsonville and Monterey, CA to meet Dr. Richard Bianco.
A Note From Dr. Bianco
Hi! I'm Richard Bianco, and I'm proud to provide dental services for patients in our communities of Monterey, Salinas, Watsonville, Santa Cruz, and everywhere in between. I work very hard to continually learn about the best new practices in dentistry and provide my patients the best opportunity for a great smile.
Whether we're helping fight your fear of the dentist with sedation dentistry, fixing a chipped tooth, replacing missing teeth with implants, or seeing you for your regular checkup, I and my staff are committed to your oral health. We want you to feel better, to be healthier, and to smile more!
With state-of-the-art equipment and the most up-to-date training, we offer our patients convenience, better oral health, and a warm, friendly atmosphere.
I invite you to contact us if you have questions about your dental health. We'd love to have you as our patient and give you the best smile possible!
Sincerely,
Richard J. Bianco, DMD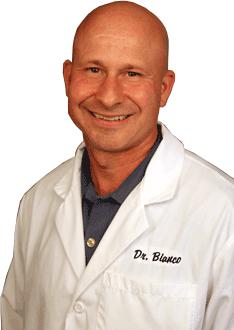 Credentials and Certifications
Dr. Bianco has trained with some of the world's most prominent sedation dental specialists. He is well known in Monterey and Santa Cruz counties as a leading dentist for people who want to use sedation dentistry to help ease them through their dental work.
Dr. Bianco has also trained at the prestigious Center for Dental Implants. His commitment to your oral health drives him to actively pursue ongoing education.
As a member of many professional organizations, Dr. Bianco enjoys the opportunity to learn and interact with colleagues. He does this to stay on top of the best practices in dentistry and provide outstanding treatment to his patients. His affiliations include:
Academy of General Dentistry
American Academy of Cosmetic Dentistry
American Dental Association
American Dental Implant Association (Fellow and Mastership Status)
American Dental Society of Anesthesiology
California Dental Association
Dental Organization for Conscious Sedation
Monterey Bay Dental Society
Monterey Bay-Salinas Study Club (Local Chapter of Seattle Study Club)
Dr. Bianco's certifications include:
Advanced Certification in Invisalign (Invisible Braces)
Advanced Training in Cosmetics (LVI and PAC-Live Graduate)
American Dental Implant Association (Fellow and Mastership Status)